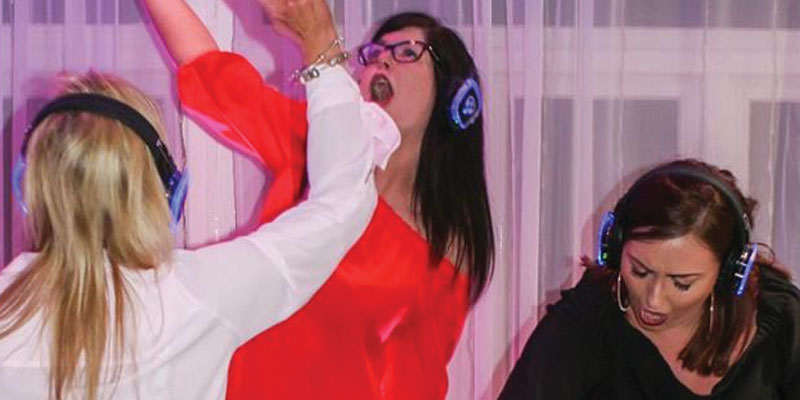 If you really want to create the full HEN-FEST experience then what you need is some top tunes. Sadly not every glamping site/house will allow a full band, but that's no problem, you can still pump up the tunes and please all musical tastes with a Silent Disco.
We offer a party package with up to 10 charged LED headphones, 2 fully loaded ipods and 2 'plug and play' transmitters for £10 per person including delivery. The battery life of the headphones is approx. 10 hours so you can get 2 nights worth of fun!
HEN PARTY PACKAGE - £100
Self setup with easy to follow instructions
10 LED headphones
2 Transmitters
2 Loaded iPods
Free Delivery/Collection in Northamptonshire (£20 for all other areas)
Additional headphones - £5 each
Party assistants available on request
Fill in your details below to book your HENPHONES with us!